Being put on hold during a phone call can be frustrating for customers, and you will often hear people comment on how awful on hold music is.
A professional voice over artist can help to make the most of these 'on hold' periods. Instead of music, why not use the opportunity to audio market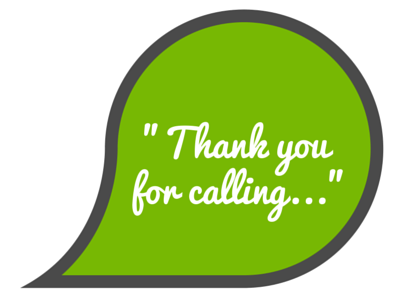 your business.
Here are just a few of the many ways in which a voice over artist can utilise your own 'on hold' audio:
• If a business has several departments for customers to choose from, a good voice over will guide them towards the correct person
• Explain about the various services or products that you offer
• Push a specific area of your portfolio which you want to promote more
• Direct callers to your website
Mobile (cell) phone voicemail
Have a go at introducing your mobile phone's voicemail using audio. Audio is a great way to market your business and make sure that the caller will leave a message or get in touch again. Rather than retaining the default network greeting, you could have audio which says:
• An alternative phone number
• Your website address
• An email address which you can be contacted on
• Your social media info
• Explains more about your business
What next?
Once we have discussed exactly what you want for your audio, all you have to do is send me the script and then I simply record it onto your phone for you.
To record mobile phone voicemail:
Go to Voicemail settings and change the PIN temporarily
Leave your phone to divert to voicemail
I will then call your phone and log into your voicemail settings using the temporary PIN
I will record your new voicemail message, save it, and then hang up
You can then change your PIN to something different
Alternatively:
I will record your new voicemail as an MP3 file
You load the audio clip onto your computer (make sure that you increase your speaker volume slightly)
Set up your phone so that it's ready to record your greeting
Press record on your phone and play the clip
Price
Due to the variations in script length, I always provide bespoke quotes.
Please note that additional costs may apply for voicemails being recorded onto non-UK mobiles
For more information about how you can benefit from my voicemail audio services, contact me today.